COOLING TOWER SPARE PARTS
Our spare parts list includes: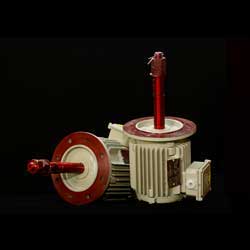 Cooling Tower Motor
We supply cooling tower motors of some of the reputed brands. These motors have been designed and produced with precision to caary out hassel-free long service life. These special and extended shaft flange mounted motors do not contain any fan for cooling. The motors are cooled by means of air discharge by the CT fan.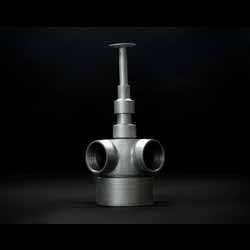 Sprinkler
Auto rotating sprinklers are made up of aluminium/nylon/SS or brass material. These are fitted with non clogging perforated branch pipes. Sprinkler rotates by reaction forces and distributes the water evenly over the entire area of the fills/packings.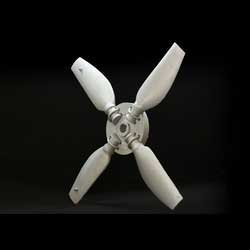 Cooling Tower Fan
The axial flow direct driven fans are specially designed for cooling tower use. They are made of special cast aluminium blades and hub. They provide a large volume of static air at low pressure, while maintaining desired low noice level. Blades are adjustable to change the angle to achive desired air quantity.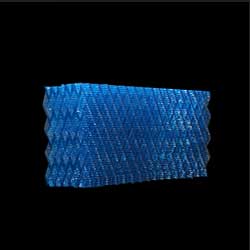 Fill
Our fills are made of virgin rigid PVC films, which are vaccum formed in the shape and design of honey comb. The honeycomb construction ensures even distribution of water to achieve maximum heat exchange. The design also provides larger wetted surface area for high efficiency water to air heat transfer.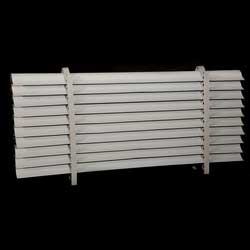 Drift Eliminator
Drift eliminators are available in various shapes, designs and material depending on the usage and application. Eliminators are of many types, such as PVC Honey comb, Plastic extruded sections, C section, S Type etc. to ensure the maximum carry over losses.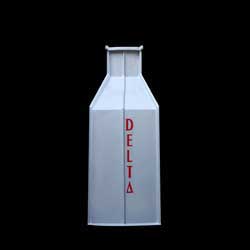 Casing
Cooling tower casing is made of non-rusting fiberglass reinforced polyester (FRP) material, which is light weight, durable and non-corrosive. The volatile nature of FRP and appropriate structural strength provide an additional margin of safety during high wind velocity and vibrations. It is resistant to local impacts and even if damage is sustained, local repair can easily be done.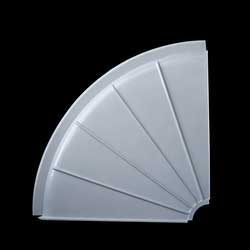 Basin
Basin is made of tough and light weight FRP material, which is completely leak proof. The basin avoids any possibility of spillage or seapage of water. Deep auxiliary suction tank is provided to ensure maximum water level at all times.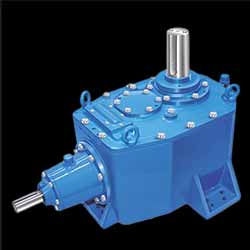 Gearbox
The speed of a fan plays a major role in any cooling tower. Large diameter axial flow fans need to be run at low speed, in order to reduce the noise level and possibilities of breakdown. Therefore the power of the high-speed motor is transmitted to the fan through a drive shaft connected to gear reducers.

Our gearboxes are built for high performance and are capable of withstanding environmental effects while keeping noise and vibrations at bay. They are designed for durability and long life.